The month of falling leaves, cozy sweaters, and pumpkin-spiced, is not only a favorite season for many but also happens to be the best month for birthdays.
If you're among the fortunate souls celebrating your special day in October, you're in for a floral treat like no other. The season of first love, promise and cozyness is here. The month of falling leaves, cozy sweaters, and pumpkin-spiced, is not only a favorite season for many but also happens to be the best month for birthdays. This article explores why October birthdays are made even more delightful with the diverse and vibrant October birth flowers that bloom during this time.
Sunflowers: A Burst of Radiance
Imagine you waking up on your birthday morning, and the sun is shining brightly in a clear blue sky. Well, that's the perfect backdrop for sunflowers, which are in full bloom during October. These golden blossoms represent adoration and loyalty, making them an ideal October birthday gifts from friends or loved ones. With their tall stems and large, cheerful petals, sunflowers from our Glendale Florist exude positivity, just like the start of your new year. Their vibrant hues and unique structure make for captivating bouquets that can brighten any birthday.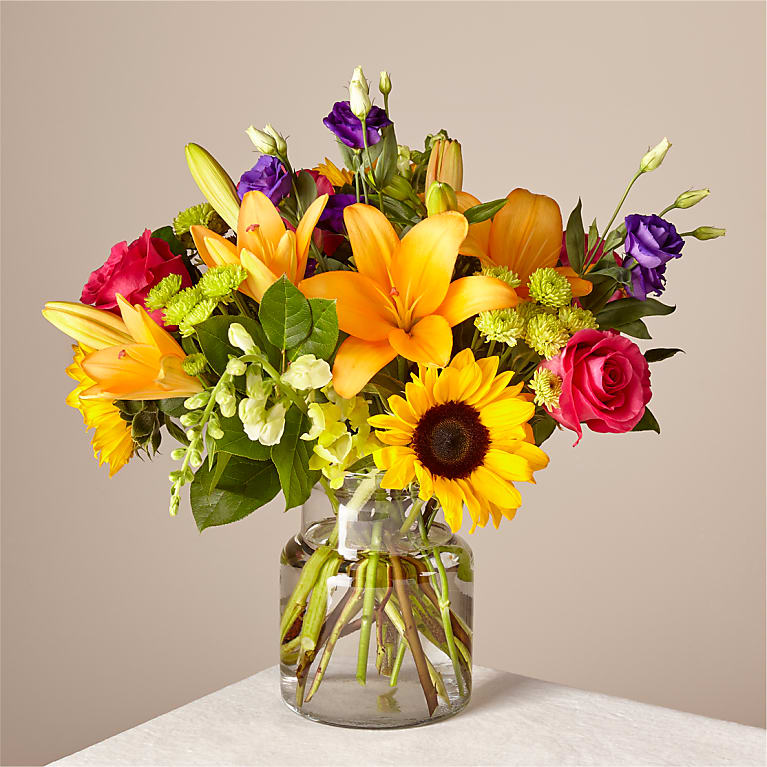 Roses: Classic Elegance
Roses, the timeless symbols of love, are not just reserved for Valentine's Day. Your birthday month October also brings forth a stunning array of rose varieties in a spectrum of colors. Each hue carries its own meaning, allowing you to choose the perfect sentiment for your birthday celebration. From the passionate red roses to the purity of white and the charm of pink, there's a rose for every personality. A bouquet of roses, handpicked or delivered, adds a touch of classic elegance to your birthday, making it memorable and meaningful.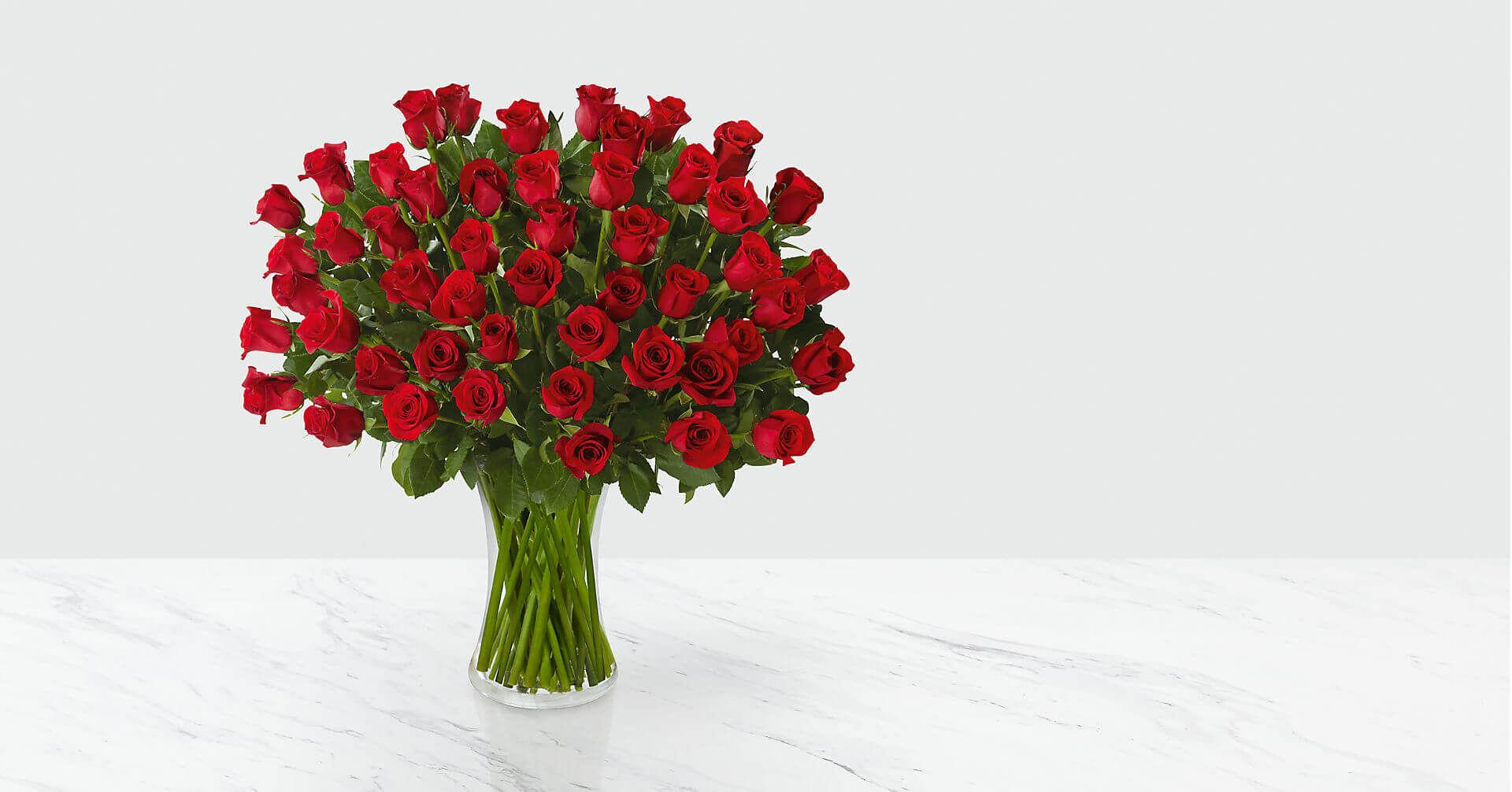 Tulips: Grace and Beauty
October may not be the first month that comes to mind when you think of tulips, but it's when they start to bloom, making it a delightful surprise not just for birthday celebrants but for the famous Halloween birthdays too. Tulips represent grace and beauty, and their unique shape adds an interesting twist to traditional floral arrangements. The wide range of tulip colors available at our Glendale flower shop allows for creativity in crafting the perfect birthday bouquet. Whether you prefer the simplicity of a single-color arrangement or the vibrancy of a mixed bouquet, our expert florists can cater to your taste with tulips adding a touch of charm to your special day.
Lilies: Majestic and Diverse
Lilies are a majestic addition to October birth month flowers. These regal flowers come in various types, including Asiatic lilies, Oriental lilies, and Stargazer lilies, each with its own distinctive charm. Asiatic lilies, with their bold and bright colors, symbolize passion and celebration, making them a fantastic birth flower for October. On the other hand, Oriental lilies exude fragrant elegance, creating a captivating atmosphere. The versatility of lilies ensures that you can find the perfect bloom to match your unique personality and style.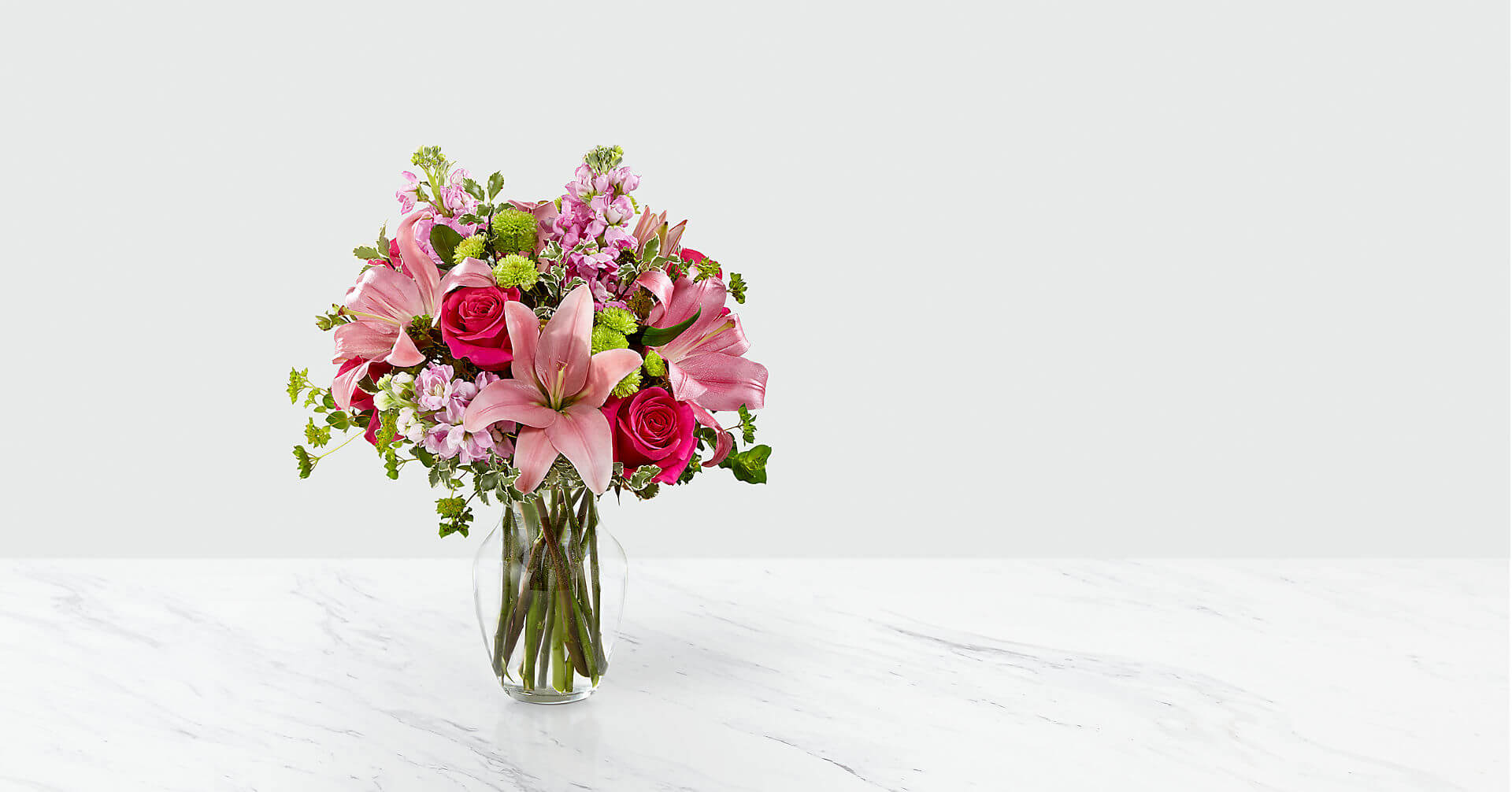 Daisies: Simple and Cheerful
October wouldn't be complete without the cheerful presence of daisies. These simple yet lovely flowers are a reflection of innocence and purity. Their bright, sunny appearance instantly lifts your spirits, making them a wonderful choice for a birthday bouquet through our flower delivery Phoenix. Whether you prefer classic white daisies or the playful vibrancy of Gerbera daisies, their charm lies in their uncomplicated beauty. Daisies not only add a touch of happiness to your birthday celebration, but the orange ones can be a great addition to Halloween flower arrangements.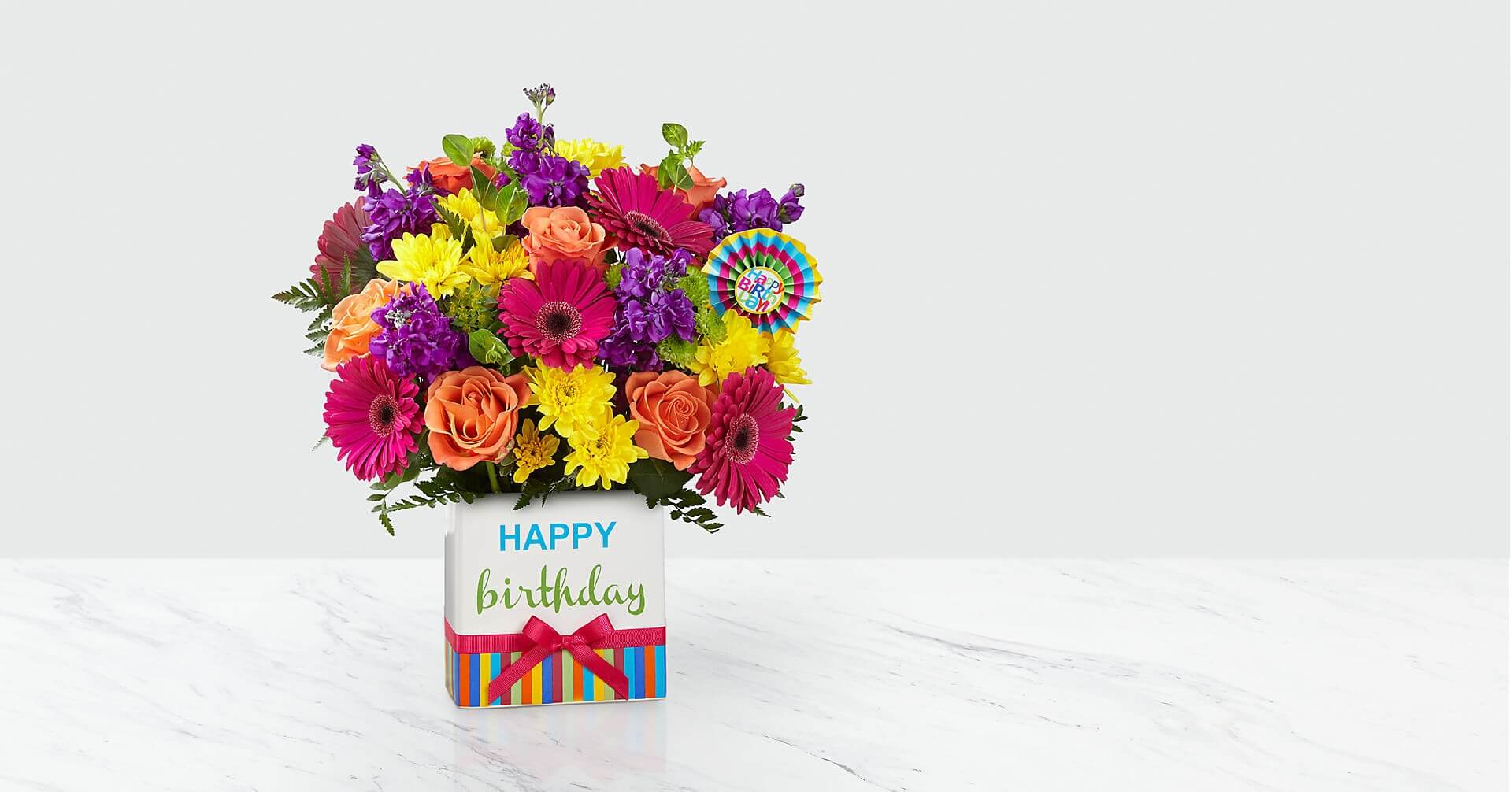 Conclusion
In the realm of birthdays, October shines with a magnificent bouquet of options. From the golden radiance of sunflowers to the timeless elegance of roses, Elite Flowers and Gifts curates the perfect arrangements to celebrate your special day. Explore our exquisite selection at www.eliteflowersandgifts.com, where each bloom embodies your unique personality and joy. Make your October birthday truly exceptional with Elite Flowers and Gifts.