Let Elite Flowers and Gifts be your perfect floral partner that makes sending amazing floral gifts easy and affordable for you.
Though you do not need an occasion to get flowers for friends, there are certain occasions when you can send them a bunch of fresh blooms. Let Elite Flowers and Gifts be your perfect floral partner that makes sending amazing floral gifts easy and affordable for you.
Occasions to send flowers that mean friendship:
The US celebrates National Friendship Day on the first Sunday of August. It has been a ritual for more than 100 years now. So, mark this day on your calendar and don't forget to send your best friends some beautiful flowers.
Like a wedding anniversary, a friendiversary is the anniversary of two or more people becoming friends. Each year you can cherish the day your friendship began and celebrate by sending a bouquet of beautiful flowers. Local florists like Elite Flowers & Gifts can help you send fresh flowers instantly to your bestie via Peoria flower delivery services.
Who wouldn't be happy to receive a bunch of fresh flowers on their birthday?! Even though you live across town, you can always make your friends feel special on their birthdays by sending them flowers. Services like birthday flower delivery in Glendale can help you send fresh flowers to your friend in the city.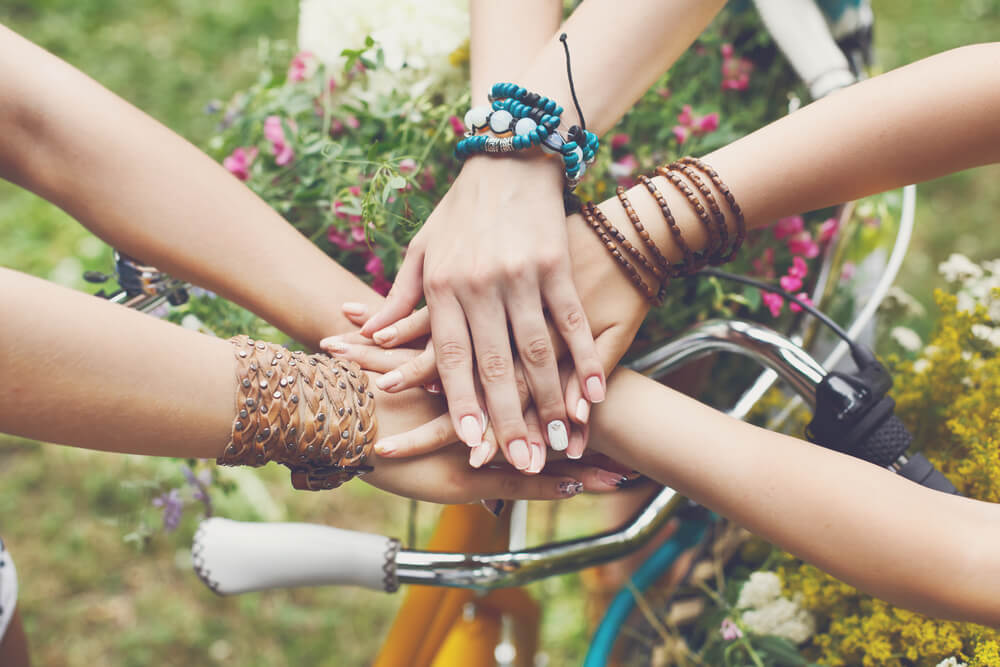 What flower color is for friendship?
Yellow is regarded as the flower color that represents friendship. Sunshine yellow symbolizes joy. It spreads positivity and represents the strong bond of friendship. Yellow color flowers are perfect to celebrate the bond between you and your friend. So, be it yellow roses, lilies, or sunflowers, you can pick anyone for your friend for the coming friendship day.
What flowers signify friendship?
Here are the 10 most popular flowers that represent friendship.
Yellow rose
yellow rose meaning is considered that of friendship and joy. They express the feelings associated with a friendship like happiness, affection, warmth, delight, and care. Hence, a bunch of yellow roses is the perfect choice for celebrating friendship.
2. Sunflower
These radiant blooms remind us how good friendships can brighten our lives. Sunflowers symbolize cheer, joy, and loyalty. So, you can send a bouquet of sunflowers to your best friend to say what they mean to you.
3. Chrysanthemum
Yellow or orange chrysanthemums often seen in Glendale flower shops are another perfect choice for friendship flowers. They symbolize joy, optimism, and best wishes. Hence, to honor your friendship with your best friend, you can send them a pot full of chrysanthemums.
4. Alstroemeria
An elegant little bloom, Alstroemerias symbolize a strong bond. These flowers are ideal for a long-time friend with whom you have a never-ending bond. Alstroemerias come in different shades, you can choose your friend's favorite colors yellow, orange, pink, white, etc.
5. Tulip
Tulips are special because they express affection and good wishes for a friend. Pink, light purple, and yellow tulips are perfect to give to a friend. If you are looking for friendship flowers in Glendale, you will definitely find tulips among the many options.
6. Daffodil
Cheerful yellow daffodils can bring instant smiles to faces. These flowers represent hope, new beginnings, positivity, and good fortune. Hence, they make the perfect gift for a friend who's celebrating new beginnings like a new job, location, or new venture.
7. Daisy
Yellow or white daisies are ideal for sending to your best friend. These refreshing little blooms are associated with love, friendship, and happiness. Services like flower delivery in Glendale AZ can help you send daisies to your friend across cities in Peoria.
8. Lily
Magnificent lilies are perfect for any occasion. For a friend, you can send yellow or pink lilies as standalone bouquets or mix them with roses and sunflowers. Lilies symbolize admiration and they are perfect for giving to friends.
9. Zinnia
Colorful zinnias are uncommon. But they make wonderful gifts that represent friendship. A bouquet of colorful zinnias conveys the message of care and lasting affection. Also, they show your forever support for your friend.
10. Hydrangea
Both white and blue hydrangeas are common flowers for friendship day. Hydrangeas represent closeness, trustworthiness, and a spiritual connection between two people.
Our 8 favorite friendship flower bouquets:
Here's 8 of the best picks for you.